Hologramophone Research was founded in 1986 to explore the new possibilities of computers in music. Over the years we have created an astounding array of patented and patent pending technologies and software titles including:
Hyperchord Riff Sequencer
Rhythm Maker
Holistic Window
Pixound
Pixound Applet Maker
Pixound Browser Plugin
Gluon XTensions for QuarkXPress and Adobe Plugins
Pixound Video
Sportsonix Pixound Application
Cyclophone
Presto Music Generator
Pixound Jam Studio
DNA (Dynamic Non-repearting Art) for generative video art
Art Fountain web server
Pixound App for iPhone
PixKix app for iPhone
Different Drummer for iPad
Biographer for iPad
Cyclophone for iPad
Art Fountain for iPad
Foto Fountain for iPad
Guide Track for iPad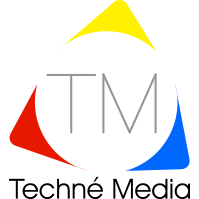 Hologramophone changed its name in 2003 to Techné Media to better reflect our lineup of more than just music applications.
We are interested in serious investors in order to better market and localize products for global distribution.
info

technemedia . com

201• 618 • 9817 ask for Peter McClard
Learn about Custom Services we can provide.